PVC Roofing Contractors in Chicago, IL
PVC, or Polyvinyl chloride, roofing is a great option for many Chicago commercial buildings and is proudly installed and serviced by Reliable Roofing in the Chicagoland area. Check out the following information for general information on PVC roofing membranes, their benefits, and the contractors that can install them for you.
What is PVC Roofing?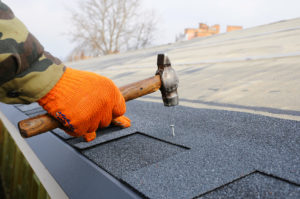 PVC is a single ply membrane that is used on a flat or slow slope roofing system. It is considered both safe and a long-lasting alternative compared to the common torch down or modified bitumen roofing systems.
Compared to the rest, the PVC singly ply roofing material has proven to be one of the best, given its track record. While there are various manufacturers and structural differences of PVC membranes on the market today, Reliable Roofing only works with the best manufacturer's including GAF, Johns Manville, and Firestone, to provide the best results for your commercial building.
PVC roofing can be installed in two ways:
Fully adhered: This method involves using glue or an adhesive to the attach the PVC to the decking, overlapping the welded seams with a heat gun.
Mechanically fastened: This method involves using screws and plates to attach the PVC to the roof deck, overlapping the welded seams with a walk welder or heat gun. This is often the most preferred option as it is the safest and will prevent wrinkling and billowing.
About PVC Roofing
PVC roofing is generally for building owners looking for a long-term, cost-effective solution. It's also considered one of the most environmentally-friendly options, with LEED credit qualification and UV reflecting capabilities. In fact, Reliable Roofing recommends this material for airports, restaurants, and commercial buildings that deal with grease, oil, and chemicals.
PVC roofing panels generally contain a surface that provides a cooling effect to allow for efficient cooling costs during the summer. After various tests over 35 years, it complies with most stringent codes in a variety of climates.
All of the following include benefits of PVC roofing:
Long-lasting
UV-reflective
Easy to install, repair, and maintain
Environmentally friendly and recyclable
Moisture-resistant
Affordable
Durable
Energy-efficient
About Reliable Roofing
Reliable Roofing has years of experience when it comes to installing PVC roofing systems properly. Each of our technicians is trained, licensed, and insured to guarantee that your commercial building will be protected for many years after installation. We can also provide some options on affordable warranties that can cover the cost of repairs and maintenance for up to 20 years after installation.
In addition to PVC roofing, we can also service the following materials:
EPDM
Modified bitumen
TPO
Shingles
Single-ply
If you are unsure whether or not a PVC roofing system is the best option for you, feel free to consult with one of our professionals at Reliable Roofing. After reviewing your budget and conducting an inspection on your current roof, we can provide a variety of affordable options that would be sure to keep your roof protected.
Free Estimate
For more information on PVC roofing in the Chicago, IL area or a free estimate, give Reliable Roofing a call at (815) 981-9898 or fill out a contact form. We also provide free estimates!
Related Roofing Services
EPDM Roofing Services – Chicago
TPO Roofing Contractors in Chicago
Chicago Modified Bitumen Roofing
---
Review by Craig
Reliable Roofing
Rating 5

"I want to thank you and to let you know that it was a pleasure to work with the service crew that came out to repair our roof. They were on time, honest and did a great job, the office was upfront and professional. I will make sure that all my friends and neighbors know about Reliable Roofing."