Roofing Company in Elk Grove Village, IL
Experienced and insured up to $6 million.
Midwest harsh weather conditions, pesky critters, and even vandals can all cause damage to your roofing. When this occurs, your building and its contents are exposed to outdoor elements and face the risk of being permanently damaged. At Reliable Roofing, we eliminate these hazards by providing roof maintenance and repair services, as well as comprehensive commercial roofing services in Elk Grove Village, IL.
Roofing Company Elk Grove Village, IL
Many years ago, our firm consisted of just six roofing specialists. Over time, this number gradually increased with our experience and exposure, and we now employ over 40 highly trained roofing contractors. On an individual level, all of our roofing personnel are licensed and bonded to provide services in Illinois and are insured for up to $6 million.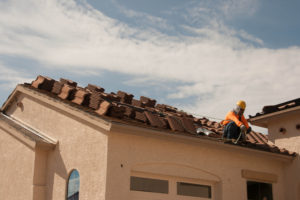 As a company, Reliable Roofing is a member of the National Roofing Contractors Association (NRCA). We do everything in our power to provide your property with greater security, and you with greater peace of mind. By having continually evaluated our operations, we have consistently made our roofing solutions more cost-effective and of higher quality.
We work with top industry manufacturers to utilize only the best products and materials available, and even offer emergency response services to help you when you need it the most.
When the roof is damaged, everything beneath it becomes at risk of sustaining damage as well. Wind, rain, animals, and more can penetrate the roof to wreak havoc on all areas of your property. Through Reliable Roofing's roof repair services, we will fix damaged areas of your roof, and restore security to your building and its contents.
Roof Maintenance – Elk Grove Village, IL
In many cases, roofs are ignored until a problem arises. This is extremely problematic because of the levels of damage already incurred. Through our roof maintenance services, we will regularly inspect your roof to address damage before it becomes extensive. We will also provide you with an accurate repair cost analysis. Overall, this service will increase the longevity of your roof, and prevent major problems from occurring.
It can be hard to determine if your roof needs replacement or repairs, but our experts can provide a professional recommendation based on your current roof's condition. If replacement is necessary, Reliable Roofing offers a variety of roofing systems and warranties to choose from, proudly made by the industry's best manufacturers. We will begin by providing a free estimate, along with our suggestion of the best system that fits your needs, replace the insulation, followed by the material itself. Our experts are also experienced and insured up to $6 million to keep you protected throughout the service. We can also install a number of equipment after the material itself, including flashing, roof anchors, HVAC equipment, and more.
Instances of commercial property damage are costly because of the elements involved. Expensive equipment and machinery, electronics, inventory, and other assets can all be damaged. Similarly, the operations that normally take place at the facility will take a hit as repairs are made. Through our commercial roofing services, we will provide you with regular inspections and repairs to prevent excessive damage from occurring. We can also tackle roof installation and/or replacement projects.
According to OSHA's new rule, building owners must now have roof anchors installed properly and in the right spots in order to hire any service provider to perform any work on the building. Reliable Roofing can provide these roof anchor installation services in Elk Grove Village, IL that will provide building owners with the peace of mind of working with any contractors without worrying safety issues. Our technicians have years of experience in installing these as well as other rooftop equipment, allowing us to install them quickly and properly. Give us a call for a free estimate.
Contact Us Today for a Free Estimate
To utilize any of our services at Reliable Roofing, contact our representatives at (815) 981-9898. We operate in the Elk Grove Village, IL, area, and look forward to assisting you soon.
---
Related Roofing Services:
Roofing Company Lake Zurich, IL
Roofing Services Crystal Lake, IL
Roofing Contractors Schaumburg, IL
Roofing Company Chicago, IL
Roofing Company Arlington Heights, IL
Roofing Services Northbrook, IL
Roofing Contractors Skokie, IL
Roofing Company Buffalo Grove, IL
---
Review by Rachel
Reliable Roofing
Rating 5

"I will recommend your company to anyone! The entire experience working with your company was a pleasure. Your Foreman explained every detail to us and we really appreciate how nice he and the entire crew was. They were all very professional and courteous."