Roofers in Buffalo Grove, IL
Response within 24 hours.
Whether you own a residential or commercial building in Buffalo Grove, IL, the importance of maintaining its condition cannot be overstated. Keeping a quality roof overhead is instrumental in achieving this. When a roof is patchy or old, everything beneath it is at risk of sustaining damage. This includes structural elements of the building, as well as any of the building's contents. When your roof is solid and functioning as designed, these items are better protected, and your building's value increases tremendously.
At Reliable Roofing, we are dedicated to providing qualified roofing services. Each of our technicians are highly trained and experienced in their respective field, which means you can expect superb results. We provide free estimates and respond immediately in the case of emergencies. For more information, contact our Reliable Roofing representatives at (815) 981-9898.
Below we've outlined some of our more common roofing services and their importance:
Commercial Roofing – Buffalo Grove, IL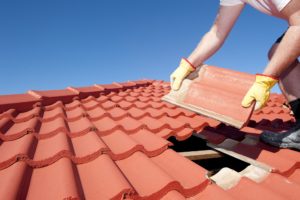 In commercial settings, keeping important equipment, inventory, and other assets safe is of the utmost importance. This all begins with a quality roof. Weather, wildlife, and vandals all pose a risk to the longevity of this protective shell, and sometimes they cause damage. When this occurs, we encourage you to contact commercial roofing contractors as soon as possible.
At Reliable Roofing, we can assist you with anything from small repairs to complete roof replacements. Our technicians are bonded, licensed, and insured for up to $6 million to cover all aspects of the job. Our services can even extend the manufacturer's warranty if the commercial roof remains in good condition.
When leaks develop in your roofing, everything beneath it is at risk of being damaged. If left unaddressed, leaks can continue to get worse and result in expanded water damage to your building and belongings. At Reliable Roofing, we can assist you in these situations. All of our technicians are licensed and insured to restore damaged areas of your roof and return it to its original condition. We can also provide an inspection upon request to locate other possible causes of leaks. This prevention service can come in handy following storms and similarly damaging events. Contact us today for a free estimate on our roof repair services.
Roof Maintenance – Buffalo Grove, IL
Roofs are known to be durable and long-lasting; however, they are inevitably susceptible to damage over time. They can take a beating from heavy winds, rain, heat, snow, and similar elements. If you suspect any damage to your roof, we encourage you to contact our professionals at Reliable Roofing. Through our roof maintenance program, you will receive a complete inspection of your roof designed to identify problem areas. You can also benefit from roof repair services, a replacement cost analysis, an extended manufacturer's warranty, a free estimate, and similar items. Call today to learn more.
Free Estimate
To inquire about any of these services or for a free estimate in the Buffalo Grove, IL area, please give us a call at (815) 981-9898 and we look forward to speaking with you soon!
---
Related Roofing Services:
Roofing Services Crystal Lake, IL
Roofers Lake Zurich, IL
Roofing Company Arlington Heights, IL
Roofing Contractors Elk Grove Village, IL
Chicago, IL Roofing Company
Roofers Northbrook, IL
Roofers Skokie, IL
---
Review by Rachel
Reliable Roofing
Rating 5

"I will recommend your company to anyone! The entire experience working with your company was a pleasure. Your Foreman explained every detail to us and we really appreciate how nice he and the entire crew was. They were all very professional and courteous."