Roofing Contractors in Schaumburg, IL
Response within 24 hours.
For better or for worse, Schaumburg, IL, is exposed to all four seasons. This means that the roofing of local buildings must be built to withstand extreme swings in temperature, punishing ice and snow, and heavy winds and rain.
Over time, it is inevitable that these roofs will become damaged. At Reliable Roofing, we provide a variety of roofing services in Schaumburg, IL to address these situations.
Roofing Contractors Schaumburg, IL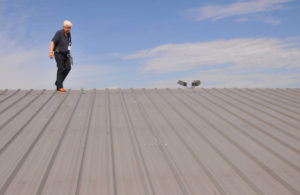 Due to the unique specifications of roofs in northern Illinois, it takes a particular set of skills and expertise to provide adequate roofing services. At Reliable Roofing, we implement safeguards into our business practices to ensure that you only receive a superb result.
All of our 40+ technicians are highly trained and experienced in a variety of roofing services. From routine inspections and repair to complete installations, we have you covered. Our roofers are licensed and bonded to address your property's needs in Illinois and are insured for up to $6 million.
Licensed Roofer
We are a member of the National Roofing Contractors Association (NRCA), which means you can expect the utmost professionalism, skill, and dedication when working with us. We have gradually improved our processes and procedures over the years and continue to evolve to address the unique challenges of the day.
By getting better with each passing project, we further fulfill our promise to our clients: to provide cost-effective and high-quality roofing solutions. We work closely with industry-leading manufacturers to ensure that we only utilize the best products and materials on the market.
Commercial Roofing Services
Residents of Schaumburg, IL, are exposed to a number of unique conditions that put their buildings at risk. At Reliable Roofing, we offer a range of roofing services to help you in your time of need. They include:
Roof Repair: Through our roof repair services, we will address damage caused by weather, animals, vandals, and more. These services give your building a greater level of security and prevent additional damage from taking place.
Roof Maintenance: Through our roof maintenance services, we aim to prevent damage before it occurs. We provide periodic inspections, and repair services as needed. This translates to a longer-lasting roof, and a safer building and belongings.
Roof Replacement: Reliable Roofing's professional contractors are experienced, trained, and insured to provide full roof replacement services for commercial buildings of all types. We follow a mult-step process to guarantee the best results, working with you to choose the best material and warranty that fits your needs and budget. Following the service, we will do a final inspection to ensure that everything is set in place and to prevent the risk of leaks.
Commercial Roofing: Through our commercial roofing services, we address everything from roof installation and/or replacement projects to roof inspections and repairs. Commercial properties present distinctive challenges and must be addressed as such.
Roof Anchor Installation: OSHA has set a new rule for all building owners to have roof anchors installed properly before hiring any contractor to perform services on the building. Our professionals can install, inspect, and maintain the anchors to keep you updated with OSHA's requirements.
Free Estimate
To learn more about our roofing services here at Reliable Roofing, simply contact our representatives at (815) 981-9898. We provide emergency response services to assist you in your time of need and are proud to work with property owners in Schaumburg, IL.
---
Related Roofing Services
Roofing Contractors Arlington Heights, IL
Roofing Services Buffalo Grove, IL
Crystal Lake, IL Roofing Services
Roofing Services Elk Grove Village, IL
Roofing Company Chicago, IL
Roofing Company Northbrook, IL
Roofing Company Skokie, IL
---
Review by Rachel
Reliable Roofing
Rating 5

"I will recommend your company to anyone! The entire experience working with your company was a pleasure. Your Foreman explained every detail to us and we really appreciate how nice he and the entire crew was. They were all very professional and courteous."