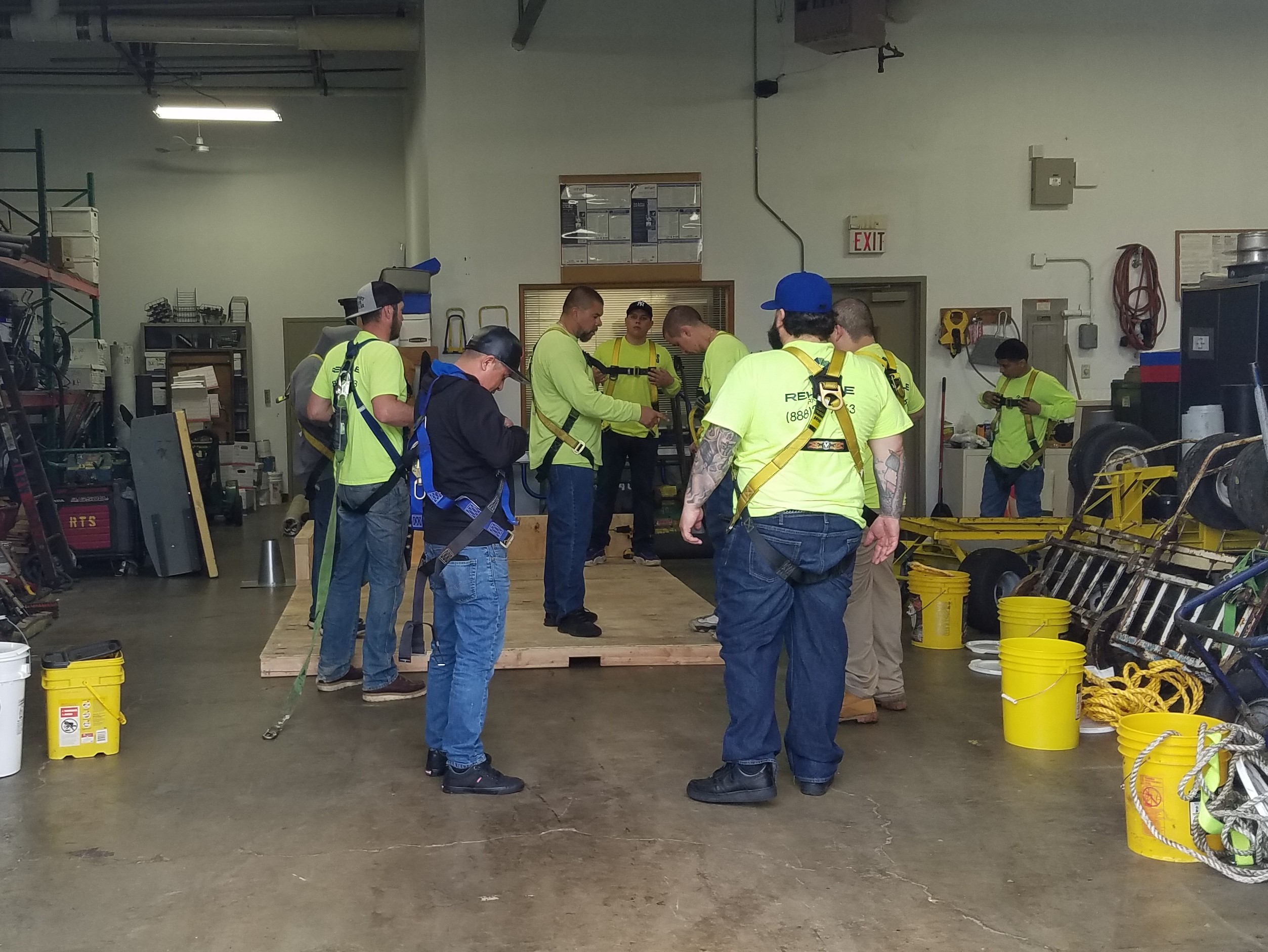 As with working on any roof in Chicago, it gets windy, making it dangerous for any untrained worker. At Reliable Roofing, safety is our top priority.  Before every job, we ensure that all harnesses are properly fitted to prevent the risk of injury during a commercial roofing service.
Here's a snapshot of our technicians getting geared up before heading out! Each harness is inspected carefully as a part of our fall protection system.
Contact Us
Looking for a Reliable Roofing company to service your roof? As you can see, safety is our top priority, followed by proper training, experience, and being insured for our workers and customer's peace of mind.
For other questions related to commercial or industrial roofing, please call us directly at (815) 981-9801. Located in Lake Zurich, IL, we proudly serve the Chicagoland area with professional commercial roofing services.