Roof Replacement in Northbrook, IL
Free estimates available.
Commercial roofing systems are definitely built to withstand harsh winter conditions, especially those in Chicago's climate. But no material will last forever and every commercial building will be due for a replacement at some point.
If that time is coming up for you, it's important to work with a professional company that will ensure that the new system is installed properly and to prevent any problems in the near future. You should also consider investing in a quality warranty, one that will cover the costs of all repairs and maintenance so you won't have to worry about anything going forward.
Commercial Roofing Northbrook, IL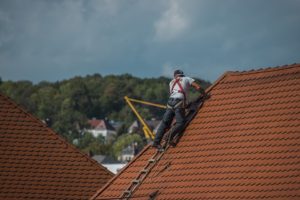 Reliable Roofing is an experienced commercial roofing contractor that provides roof replacement services for commercial buildings in Northbrook, IL and the surrounding areas. Each of our professionals is licensed, experienced, and insured to provide the peace of mind you need to keep your investment and assets protected every step of the way. We will also make sure that the new system is installed properly so you won't have to worry about any rain slipping through cracks and damaging the interior structure of the building.
Reliable Roofing is well-versed in a number of different roofing systems, including TPO, PVC, EPDM, and more. We work with the industry's most qualified manufacturers so you can expect to have a durable, long-lasting roof for the next 20 – 30 years, depending on the roofing system.
Roof Replacement Northbrook, IL
In order to provide the quality of service you deserve, our professionals follow a proven, multi-step process. It includes all of the following:
Inspection of the current roofing system
Free, accurate estimate with recommendation of roofing system and manufacturer warranty that works best for your building's needs
Tear off of the old roof
Insulation replacement
Installation of one of the following roofing systems:
Full sealing of the new system
Final inspection
Contact Us
If you are due for a new roof, it's important to work with a contractor that is experienced, licensed, and insured. In addition to providing a quality service and preventing leaks, you will be protected throughout the entire service should any accidents occur.
For more information on our roof replacement services in the Northbrook, IL area, contact Reliable Roofing at (815) 981-9898 or fill out a contact form and we will get back to you shortly.
---
Related Roof Replacement Services:
Roof Replacement Lake Zurich, IL
Roof Replacement Arlington Heights, IL
Roof Replacement Chicago, IL
Roof Replacement Schaumburg, IL
Roof Replacement Elk Grove Village, IL
Roof Replacement Crystal Lake, IL
Roof Replacement Skokie, IL
---
Review by Rachel
Reliable Roofing
Rating 5

"I will recommend your company to anyone! The entire experience working with your company was a pleasure. Your Foreman explained every detail to us and we really appreciate how nice he and the entire crew was. They were all very professional and courteous."